Linda Nwabuwa and Akinola Ajibola
.
The Senate President, Dr Bukola Saraki, has welcomed President Muhammadu Buhari back to Nigeria.
The greeting followed the President's arrival at the Nnamdi Azikiwe International Airport in Abuja, 103 days after travelling to London for medical treatment.
The President was received at the airport by his vice, Professor Yemi Osinbajo and members of the Federal Executive Council among other dignitaries.
In a statement signed on Saturday by his Special Adviser on Media and Publicity, Yusuph Olaniyonu, Senator Saraki thanked God for the safe return and recovery of the President.
He also reaffirmed the resolve of the National Assembly to continue working alongside the President in achieving objectives aimed at improving the standard of living of Nigerians.
The Senate President said when he met the President on Thursday, it was clear that President Buhari would soon be coming back home.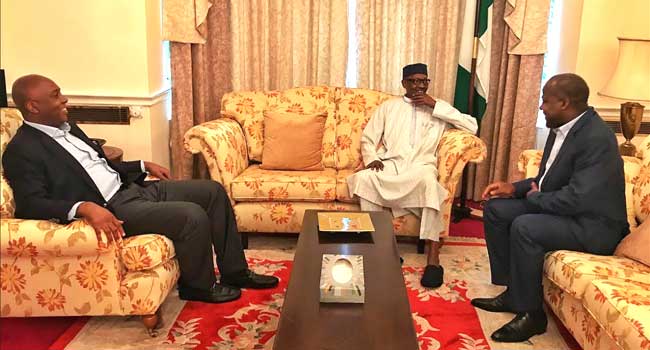 He also commended Professor Yemi Osinbajo who he said as Acting President, held the fort in the President's absence.
Senator Saraki said now that the President has returned home, both branches of government – the executive and the legislature – must continue to synchronise policy and legislative objectives to strengthen the economy.
According to him, this would be achieved through the diversification of revenue streams; creating opportunities for more private sector participation in the economy and creating access to capital for MSMEs and would-be entrepreneurs.